Rock-it Radio


Great Rockin Oldies Music from the First Decade of



ROCK AND ROLL!!!




Celebrating our 25th year online -- 1995 to 2020!!!

Rock-it Radio features 1950s & 60s Rock & Roll, Rockabilly, Doo Wop and Rhythm and Blues.






---

SADLY AFTER 25 YEARS ONLINE EFFECTIVE 9/30/2020 ROCK-IT RADIO WILL CEASE OPERATION - WE WILL BE AIRING SHOWS UNTIL THEN AND TAKING ORDERS FROM OUR LAUNCHING PAD UNITL THEN. THANK YOU EVERYONE FOR A GREAT RUN. FOR DETAILS CHECK OUT OUR NEWSLETTER


---

A big thank you for the last 25 years for all the great listener's and the great DJ's we had over the years! At this time the future of Rock-it Radio is uncertain. But please join and check out our facebook page at: http://www.facebook.com/rockitface for any further updates. God Bless Everyone! s/ Bennie Dingo Rock-it Radio






COME LIKE AND FOLLOW ROCK-IT RADIO ON FACEBOOK

---
---
Click here to read this week's Rock-it Radio Listeners Club Newsletter and playlist.
---
---
---



Follow our latest notifications on Twitter by Clicking the banner above

---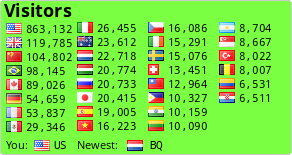 New Unique Listener's that have discovered Rock-it Radio Since June 1, 2010
---
---